This month we are back to our book review series with a book that stays on my coffee table in the house. The author, Dr. Simon Curtis FWCF has written five other books, four of which are some of the most referenced textbooks in the library of most farriers. The fifth book is a novel, The Swordsmith, which I would also highly recommend; however, will probably not be reviewed on this blog.
The book in question today is The Farrier. In the midst of his travels around the globe, Dr. Curtis photographed over 60 farriers in 21 countries for this book. Instead of the technical photos of hooves and shoes, this book is full of photographs showing the lives and environments of the farriers themselves. Many of the farriers featured in the book were also interviewed for Simon's podcast The Hoof of the Horse. Throughout the 347 pages of this book there are stunning full page photographs taken by Simon, mostly with a Nikon D3100 though a few were taken with an iPhone. Each farrier featured has a couple paragraphs describing them in addition to the photographs.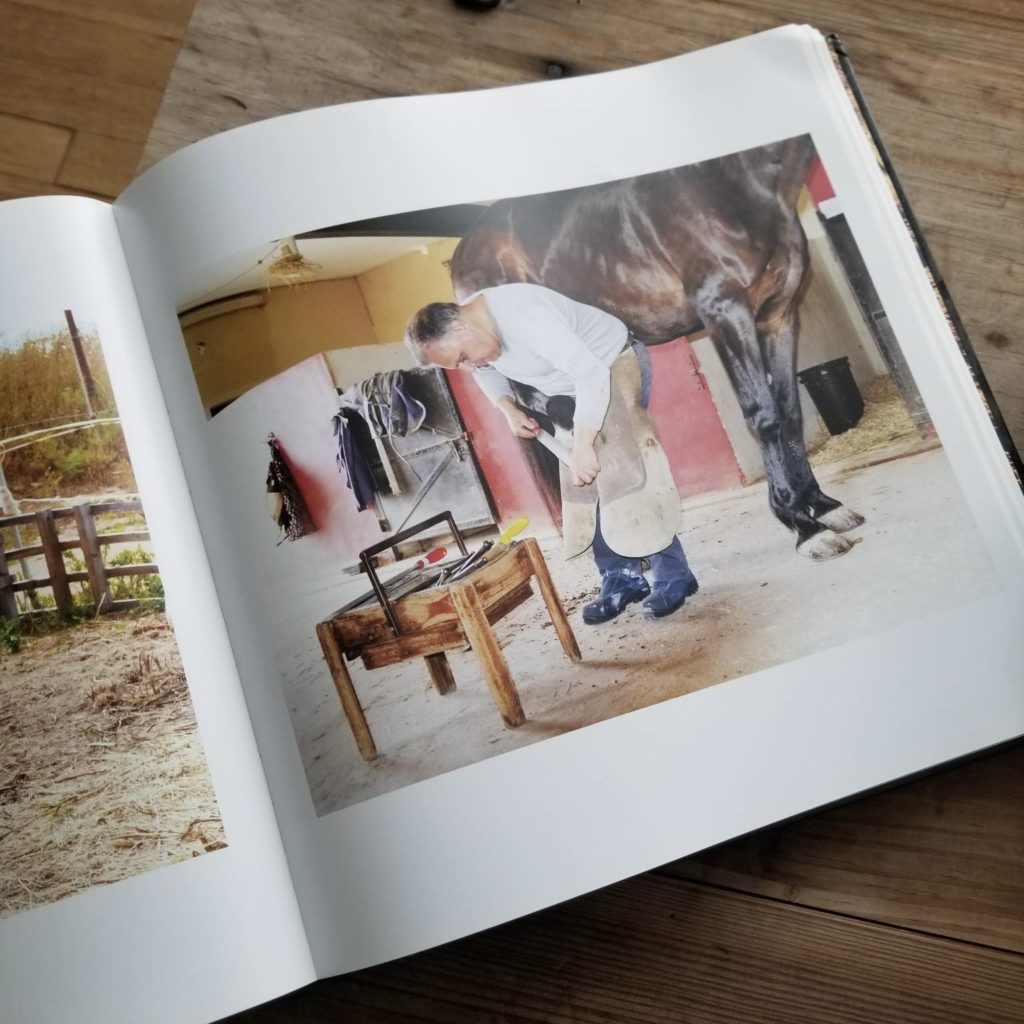 It is fascinating seeing the beautiful landscapes, the tools used, the conditions horses are shod in, as well as the different breeds and disciplines. From Bruce McDonald in beautiful New Zealand to Mohammed El Okby in Egypt to Tom Silwander in Finland, each farrier featured has a unique practice in an interesting part of the world.
If you are a farrier, I would highly recommend adding this book to your library as well as listening to Simon's podcast. I would also recommend this book to anyone interested in photography as it is a beautifully edited book.